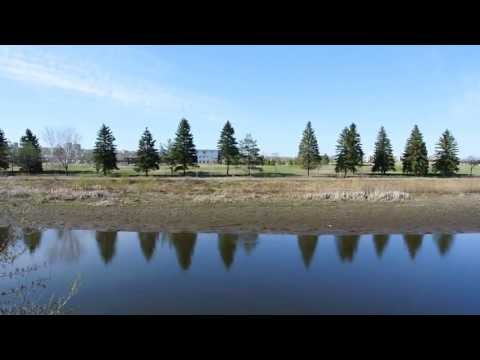 New article about indigenous film and identity...
Please read and distribute the my regular column freely. My newest article, an opinion piece about a recent film, is at http://zouchmagazine.com/mesnak-a-first-trilingual-aboriginal-made-feature-length-film-teaches-us-many-things/. Enjoy.
Education through art
Educated people (or people educated through art, including "students" and "artists") can learn to know their agency and power (to change their conditions) through art/life. My words here roughly follow the ideals of the late anarchist, art historian and pedagogue Herbert Read. HOPE Election week, Ireland, Feb 2012 Performance-action by Julie Fiala and Eve...
Thoughts on Education: schools (for graduants...
The best schools are those where students get a say in the direction of their education. The best schools are those that consider that ability and education are the real privileges. The best schools are those where profs, however they may be, support students but also themselves as a coherent community of individuals. Through my experience in Canada, Ireland and the UK, I noticed this especially...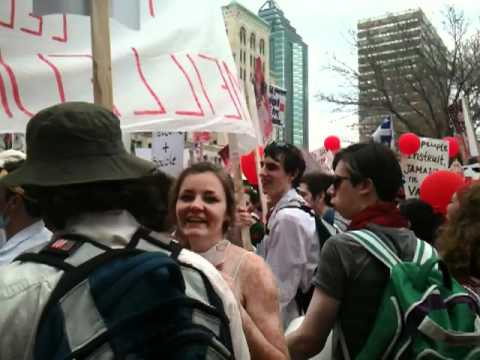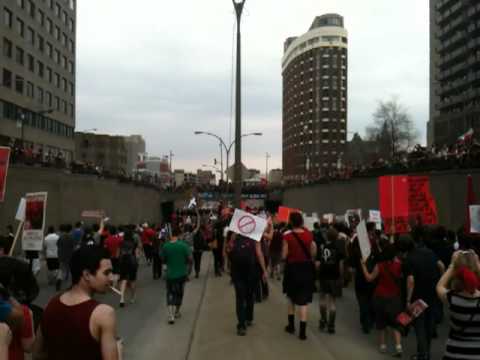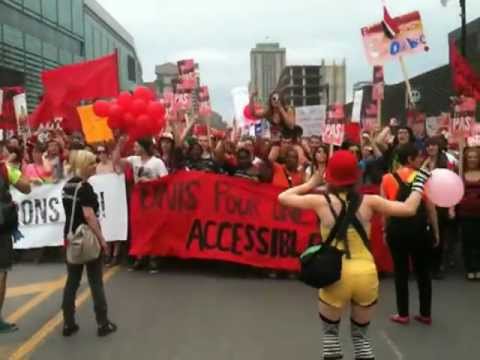 Montréal 22 mars: On avance, on avance, on...
DEVANT CETTE INJUSTICE, NE RECULONS PAS! This is an example of what reclaiming space can really mean in practice. I was there at the front of the first heap. What a privileged witnessing. Thank you. Photo: Julie Fiala (22 mars 2012)
New performance documentation
Poet-performer, Carolyne Bolduc (left), and me (right) performing reciprocal (duo) tableaux vivants, as part of a multi-tableaux work developed by artist-curator Marie-Claude Gendron (Québec) for the disused Soleil (newspaper) offices in Québec / City. 27 & 28 January 2012 Presented as part of the event, "On s'graisse la patte (pendant trois jours)." Curated by Cornet3boules and...
Announcement: New column on Zouch
I have a new regular journal column at Zouch Magazine. Their concept (online daily journal with selected print publications) was originally founded by the bilingual poet, and man of many anarchisms and intelligences, Salvatore W. Delle Palme (with Jeff Campagna, Creative Director | Founder). I have known Sal since our high school days with my brother, Eric, at the arts ...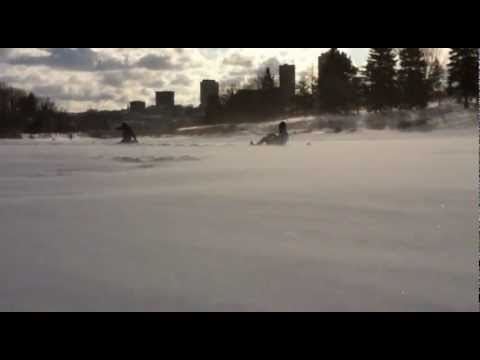 Blue, Blanc, Rouge (150 metres through snow and...
Performance-action  Alain- Martin Richard Julie Fiala 29 janvier 2012 january 29 9.00-9.50 am Pointe-aux-Lièvres Documentation: Emmanuelle Duret, Simon Lambert, Guy Sioui Durand and Julie Fiala Merci aussi aux autres témoins: Dominique Rainville et Andrée-Anne Gauthier The Montreal Bleu Blanc Rouge (Red White and Blue in English) are better known as les Canadiens de Montréal. These are...
Performance en action. DEMAIN, dimanche - 9:00 à...
Performance en action.  DEMAIN, dimanche - 9:00 à 10.00 AM – sur la Rivière St-Charles, Limoilou, Québec, Québec. Suivez la rue de la Briqueterie (entre la 9ième et la 10 ième rue sur la 1ière avenue à Limoilou. Arrivé à la rivière, il y a un observatoire comme lieu idéal pour voir l'action. Artistes Julie Fiala (QC-UK) et Alain-Martin Richard (QC) développeront une action politique en couleur...
My father always told me
Mon père ma toujours dit qu'aujourd'hui c'était le premier jour du reste de ma vie. Il avait raison et c'est toujours vrai, aujourd'hui, et espérons pour nous tous que pour demain aussi. My father always told me that today was the first day of the rest of my life. That was good advice. Today, and hopefully tomorrow too. The 17th of January is Art's Birthday. A...
At Trois-Rivières: Silent meditation on the river...
Peu de mots -18 degrés Celsius mains écarlates Je suis à Trois-Rivières, là où se rencontrent trois rivières. J'ai compté sentir le froid de l'hiver Québecois sur mes mains et de resentir le vent du fleuve, en plus du silence qui est « le bruit » du fleuve et des bateaux ancrés tout proche. Sans mitaines, je viens de performer trois méditations silencieuses pour Trois-Rivières, et...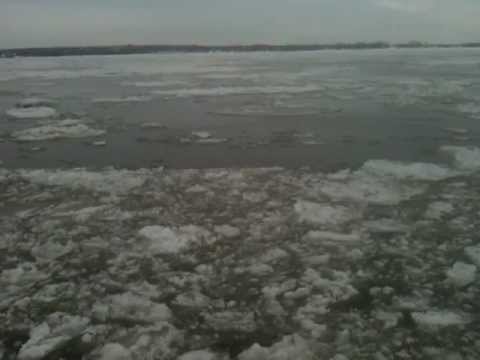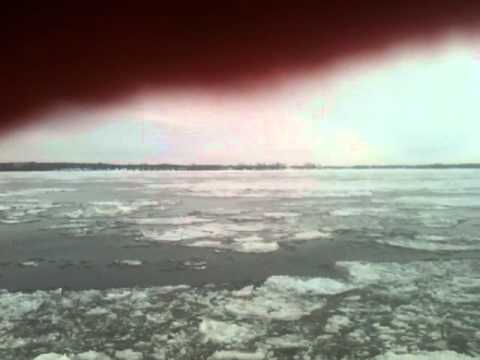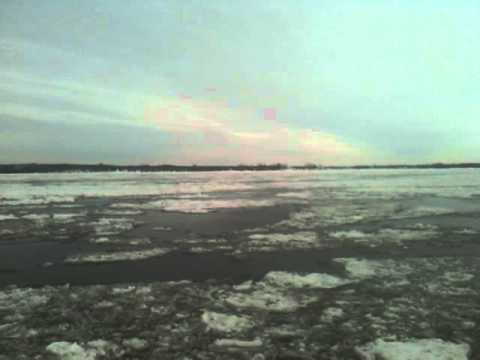 Occupying Tate - Oil on the skin and body politics
Intervention into the Tate Britain exhibition, Single Form (http://www.tate.org.uk/servlet/CollectionDisplays?venueid=1&roomid=6757), on the anniversary of the Deepwater Horizon oil spill in the Gulf of Mexico (2010). Liberate Tate, Human Cost, 2011. Image copied from http://www.criticismism.com/2011/04/20/liberate-tate-performance-tate-britain/ Image (c) Immo Klink, http://immoklink An...
Silence, Listening: Good morning John Cage and...
There is something about the sound of the/this morning that has waken me up. In the 'silence' I better hear the sounds of the house. Et les murmures dans ma tête. Silence helps to better hear inside and to listen out with more awareness. Today I am open to the world. This is not always possible. I am thinking that this is art. To art, then, is to live fully. To be fully alive. This...
Hello there / Rebonjour: Some thoughts on home
I am still 'here' - although my sense of (geographic) place has changed. However, it feels like it's time for me to 'assume' (d'assumer) my life in this new place, to declare myself, in fact, still 'here.' An old friend reminded me of that yesterday. For many years, I've been longing to find a home. It was in 2004 that I first moved to England...
Synchronicity as Art in Life
I have been pondering the possibilities offered by art to bring us beyond the trappings of the everyday: that art might be the "best" of living itself. These "best" moments of art in life, or artfulness, can be crafted and cultivated knowingly, but they can also be intuitioned. So this art can happen by "mistake." This art is in effect the closest to my living "free." Here stems the belief that...
Many worlds, few days
It's been a while since I have written. Moving speedily into, and out of, many territories (London-Montreal-Quebec City-Kingston-Binghamton-NYC-Belfast) and tasks (exhibition-leisure-thesis-conference-pleasure-nowhomeawayfromhome) I now find myself alive but dead tired. It would seem that my recent performances, which, essentially, have been tests in balance, serve to practice what is so...
Upcoming group show in London, April 2011
About My Work In "Meditations in Monmouth Street" it is through vivid descriptions of clothing that Dickens gives life to Victorian London and breath to its personages. Imagining a previous owner for "a few suits of clothes" encountered at a second-hand store, Dickens posits the following hypothesis: "There was the man's whole life written as legibly on those clothes, as if we had his...
Artistic Collaboration as CoCreativity (Part II)
II. What are the new possibilities offered by reconfiguring artistic collaboration as cocreativity? Can we begin to reveal the underlying assumptions about what constitutes as artistic collaboration? How does the term/concept itself articulate - that is both expand and limit - possibilities for/in practice? Be it "collaborative ethics" or "ethics of collaboration," what is perplexing me at this...
Artistic Collaboration as CoCreativity (Part I)
I. Past and Present Encounters with "Collaboration" Recently, I encountered the subject of "collaboration" in two different instances, only days apart. Firstly, it happened last Friday, the 11th of March, which was still last Friday at the time of drafting a first version of the blog entry below. (If I have delayed posting, it is because, still, I need time to digest and respond to the avalanche...
THE LAY OF THE LAND
Eve lay on the pavement as if a corpse. Starting the line drawing, I contour her body with chalk, as to mark the scene. I lay on the pavement as if a corpse, so as to continue the line she started. She contours me with chalk. The traffic is dense and vehicles are reacting quickly to the changing traffic lights that govern O'Connell Bridge. We lay still but agitated on the pavement,...
On the concept of 'trust'
While to trust for me means to develop confidence in an other, at best through sustained proximity, to entrust is the placing of responsibility from one person onto another. Entrusting potentially develops trust. (If I entrust you with caring for my home, it is your responsibility to take in the post, to feed the animals and to water the plants. In so doing, trust develops between us, or on...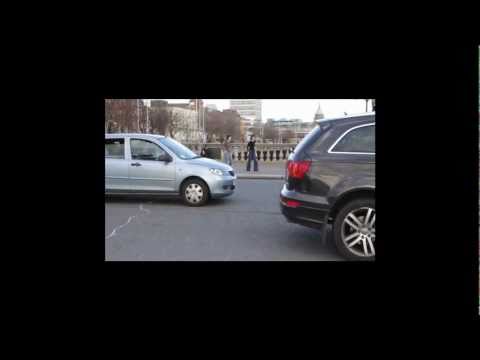 A performance of trust
Eve and I first called our intervention on O'Connell Bridge Trust, subsequently renaming it to steer the meaning more to the idea of land, and the unspoken rules and understandings that draw and divide land. In part, mapping is a process of making decisions with serious, potentially harmful, implications, that takes effect through a drawing. Eve and I are interested in the slippage between...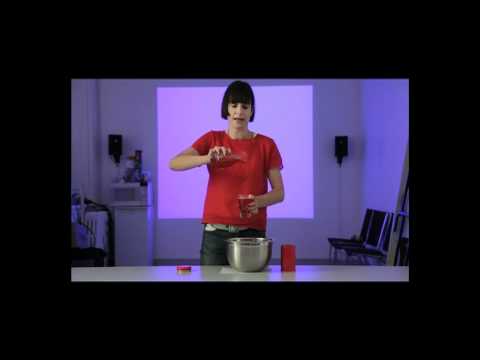 Onwards from July 2010
I wanted to start this blog last July (2010). This was when I made my first performance after some time 'away' from art. We sometimes need distance from art, but somehow I have come to think that we never get away. Or at least this is my happy predicament. In July, I began to make performances again. In some ways, the process started before that in February when I started to...
Why write
This is my first post. I am probably writing to myself - as I have no followers (yet?). The Luddite-me is not even sure if this blog is 'live' at this point in time. Some of you know too well how it feels to write in isolation without an immediate audience. Please read on. As an alternative to a website, I am starting this blog as a means of archiving my day-to-day thoughts on art in...